SHORTEN WORLD is world wide solution to manage links, bio pages for everything you're promoting
To manage assets, we based on E-Wallet platform
Our E-Wallet platform supports Paypal, Credit Card and Cryptocurrency (Bitcoin)
To see your wallet list please click on My wallets under PAYMENT section at left menu after login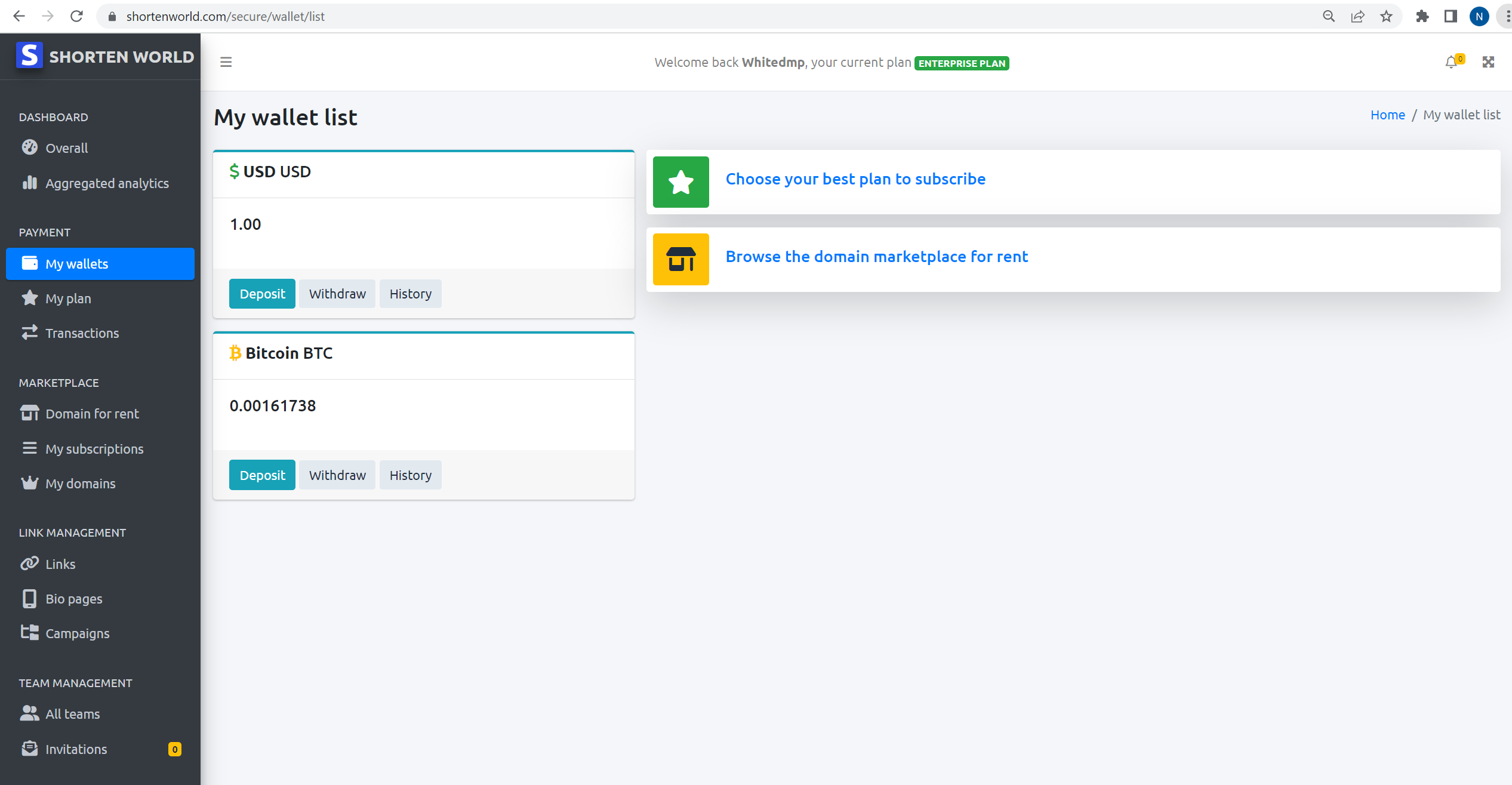 To deposit USD just click on Deposit button of USD wallet: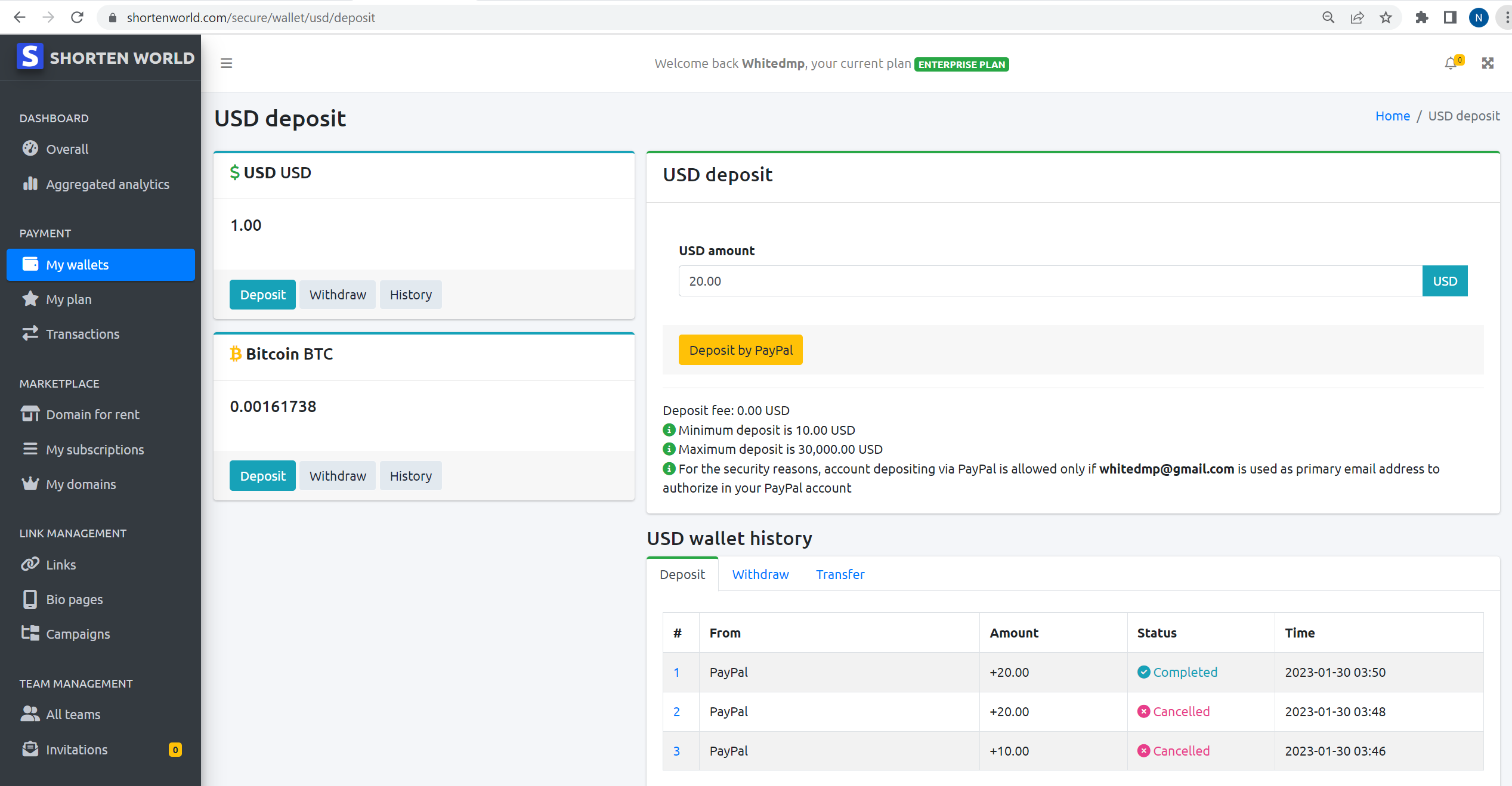 Fill your amount and click Deposit by Paypal. At the moment we support Paypal to deposit USD
Then you will be redirected to PayPal system, after complete payment on PayPal, your money will be credited on SHORTEN WORLD immediately. Please noted that, your main email at PayPal has to be the same with your email at SHORTEN WORLD. If not the money will not move
To deposit Bitcoin just click on Deposit button of Bitcoin wallet: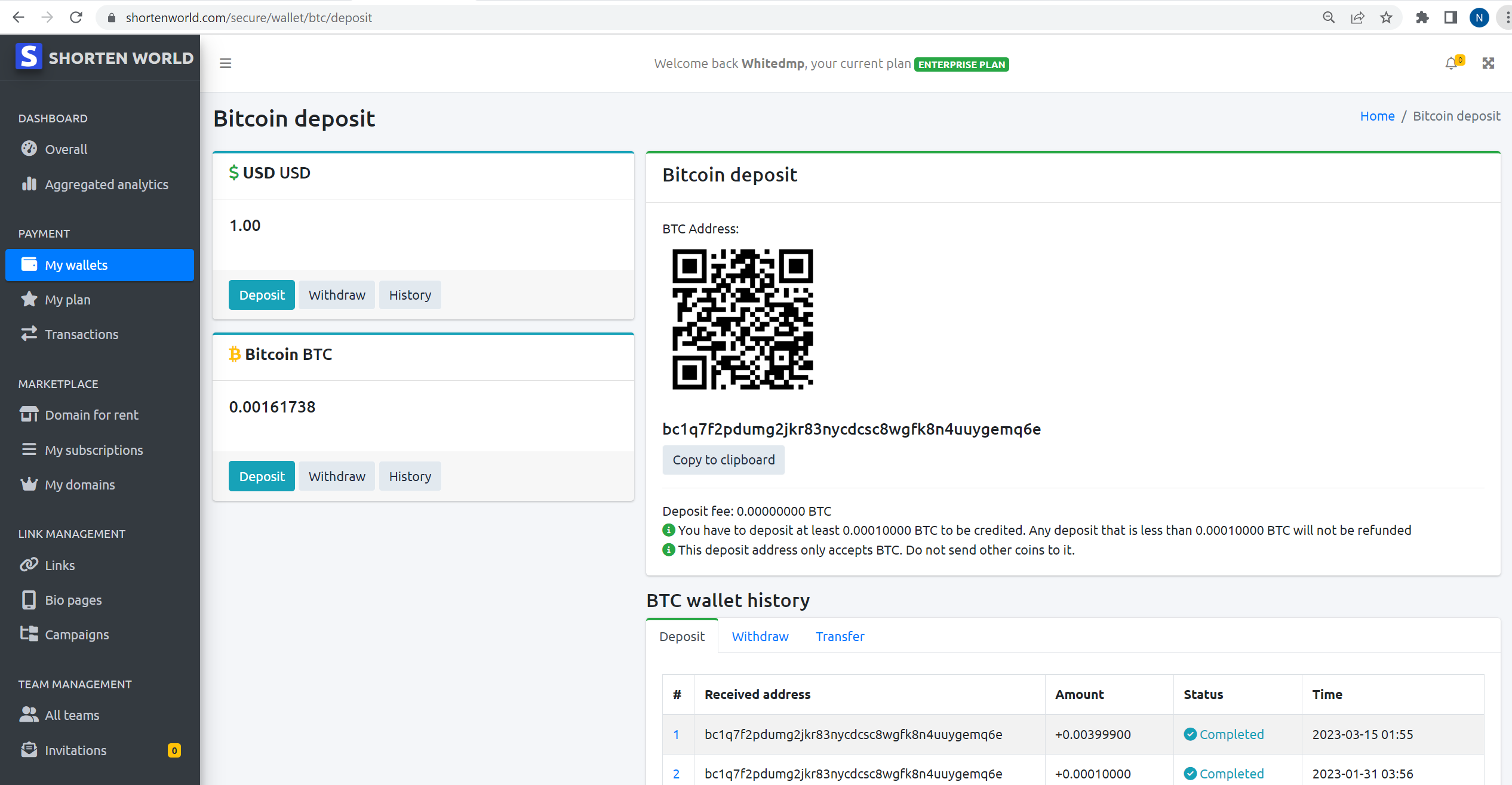 Our system will generate a bitcoin address for you automatically.
Both QR code and address will show to you, you just transfer BTC to this address, you BTC will come after get one confirmation from the network
Email will be notified to you if BTC come too
Using your USD and/ or Bitcoin to subscribe plan or rent a domain names on our Domain Marketplace
After subsribe you will get get Ultimate Link Shortener, full feature supported like:
Custom short links, powerful analytics, API, UTM builder, QR codes, branded domains, pixel retargeting, link rotation A/B/C, mobile redirects, location redirects, bots filter...
If you get any problem, please just contact us