In the digital realm, where every click counts, having a comprehensive view of your link performance is paramount. Shortenworld Dashboard offers a robust link management system that empowers you to track and optimize your shortened URLs. Let's dive into Shortenworld's features, each designed to elevate your link management experience.
The Shortenworld Dashboard: Your Command Center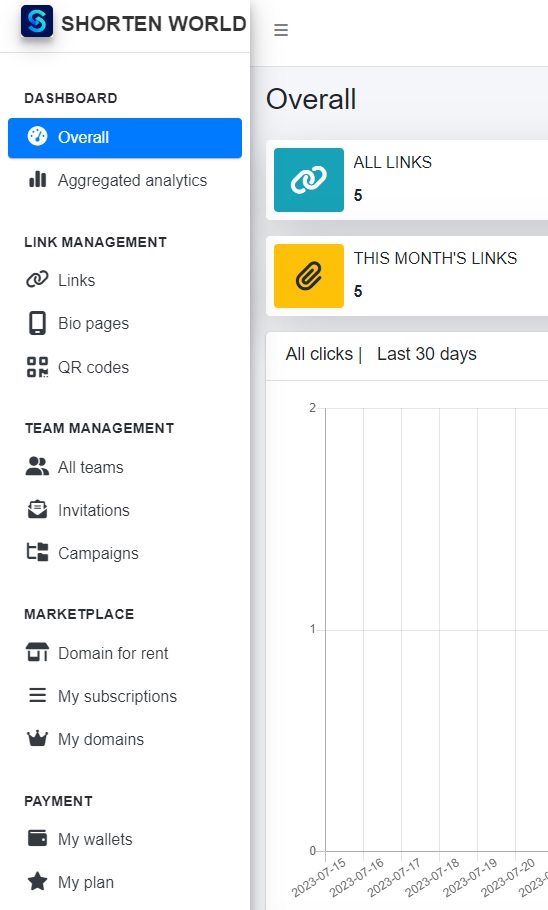 The cornerstone of Shortenworld's link management lies in the Dashboard. Accessible with select paid plans, this intuitive feature provides a high-level snapshot of your link activity. Whether you're an individual or a business, the Dashboard is your go-to for insights and metrics that matter.
Here are the metrics you can view on your Dashboard: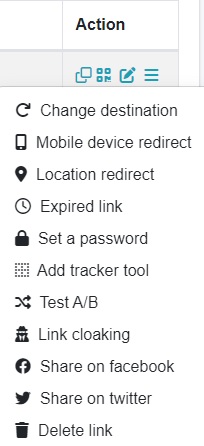 Total Engagements: Monitor clicks on your short links, Link-in-bio interactions, and QR Code scans.
Total Campaigns and Channels: Keep track of your campaign endeavors across various channels.
Links Created: Measure the links you've shortened within a specified timeframe.
Top Links: Identify your most-clicked short links within the chosen timeframe.
Technology Insights: Gain insights into referrers and devices driving your link traffic.
Top Locations: Uncover the countries and cities generating clicks on your short links.
Moreover, Shortenworld Dashboard offers a host of essential features to tailor your links according to your needs.
In summary, Shortenworld's link management system is designed to provide you with the insights and tools needed to optimize every aspect of your link-sharing strategy. Whether it's the Dashboard, Bio Page, or QR Codes, Shortenworld equips you with a range of features that enhance engagement, customization, and performance. Experience the power of link management like never before with Shortenworld!