Tags serve as a valuable tool to help you efficiently organize your links in ShortenWorld. They enable easy searching and filtering, making it simple to categorize links for different purposes, such as marketing campaigns, favorite links, and more.
Adding Tags
To add tags to a shortened link in ShortenWorld, follow these steps:
Log in to your ShortenWorld account.
Click on "Links" in the left sidebar.
Locate the specific link you wish to tag and select "Edit."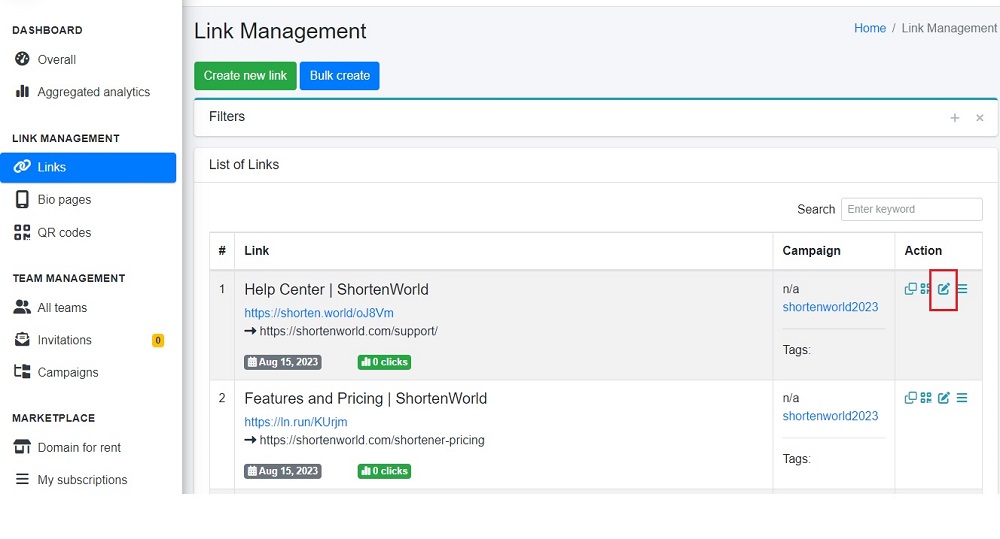 Under "Tags," enter the desired tag name. Please note that tags are case-sensitive.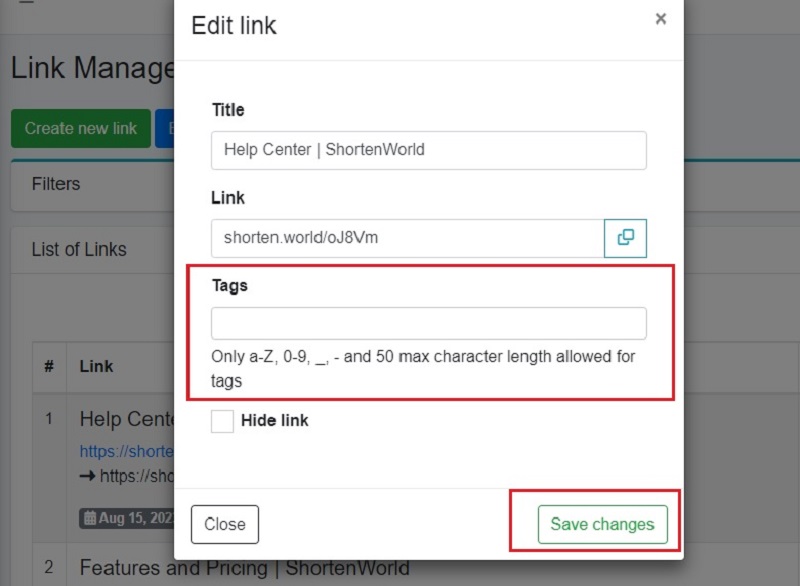 If the tag you want to use is not already in your account, you can create it at this stage.
Once you've added all your desired tags, save your changes.
On the Links page, the tags will appear here:

Filtering by Tags
After you've started tagging your links, you can filter them based on these tags:
Log in to your ShortenWorld account.
Go to the "Links" section in the left sidebar.
Select the plus sign (+) in the filter section to filter tags.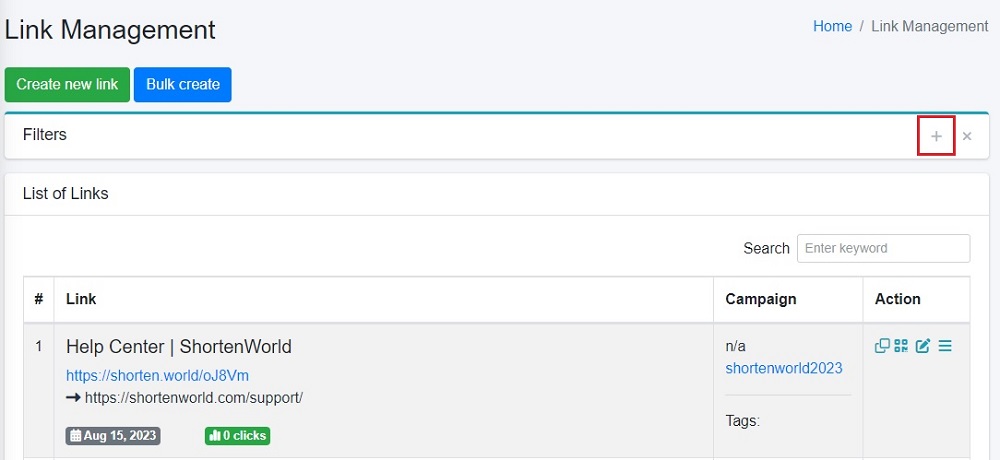 From there, a filter table will appear, allowing you to filter by Team, Campaign, Domain, or tags within this table.

Removing Tags
While tags cannot be deleted from your ShortenWorld account, you can remove them from individual links:
Log in to your ShortenWorld account.
Access the "Links" section from the left sidebar.
Choose the link you want to edit.
Click the "X" icon next to the tag you wish to remove.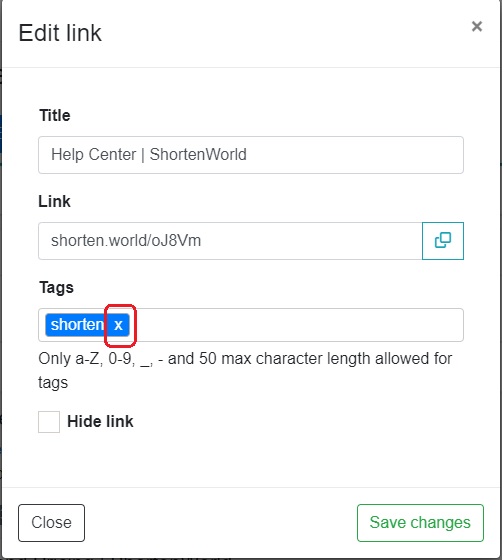 This process allows you to maintain a well-organized collection of links in your ShortenWorld account, ensuring you can easily find and manage them according to your specific needs.