Shortenworld doesn't just simplify your URLs; it empowers you with a suite of advanced link management features that redefine your link-sharing strategy. From customizing short URLs to incorporating UTMs and generating QR Codes, Shortenworld takes your link-sharing experience to the next level.
To embark on your link-shortening journey via Shortenworld, follow these straightforward steps:
Log in to Your Shortenworld Account: Access your Shortenworld account, where a world of link management possibilities awaits you.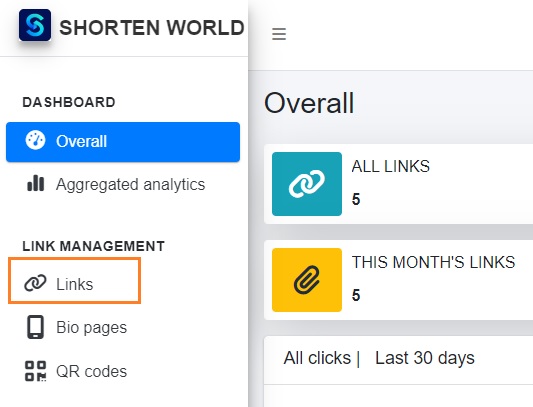 Initiate Link Creation: To start creating a link, select "Link" in the Link Management section located at the top left corner of your dashboard. Then, choose "Create New Link".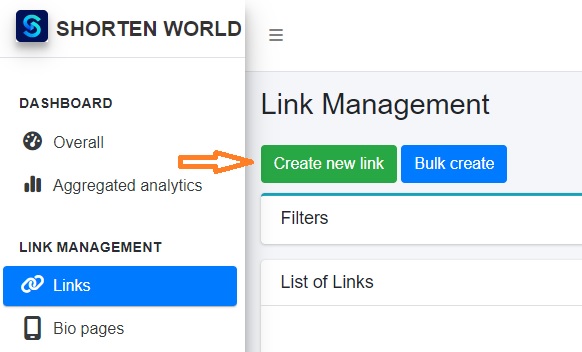 Select team, campaign, and domain options, then input the URL into the "Enter Long URL" section. For added convenience, consider adding a title or tag for future reference.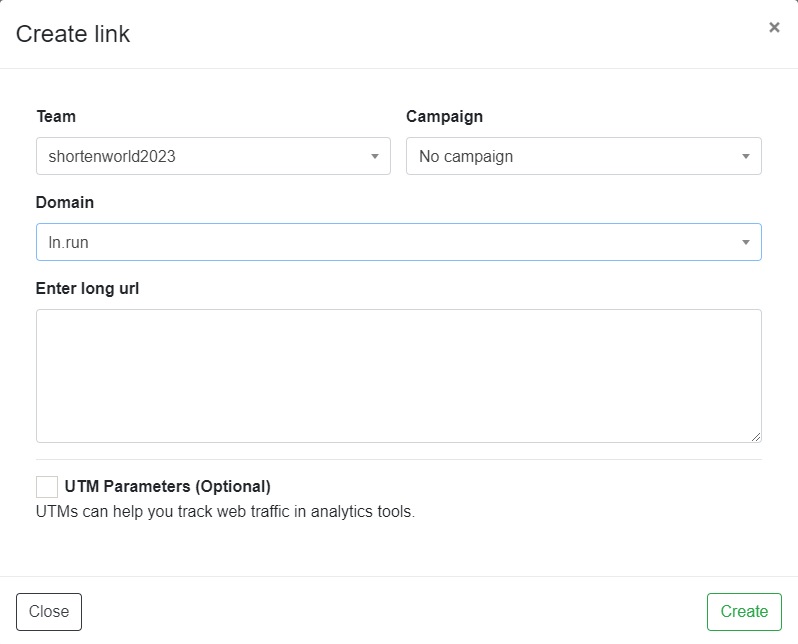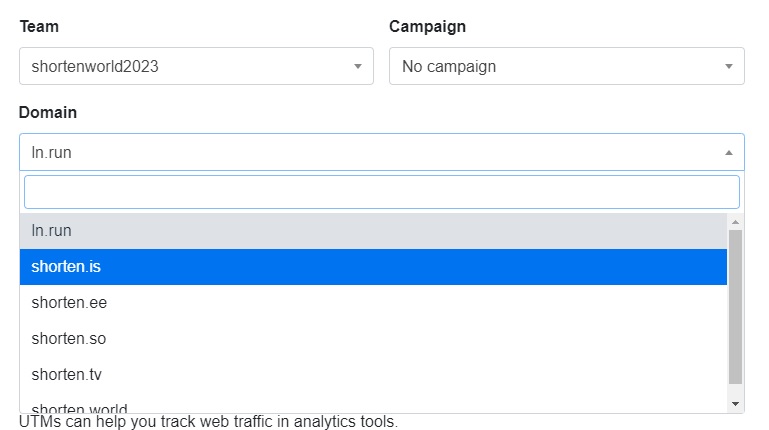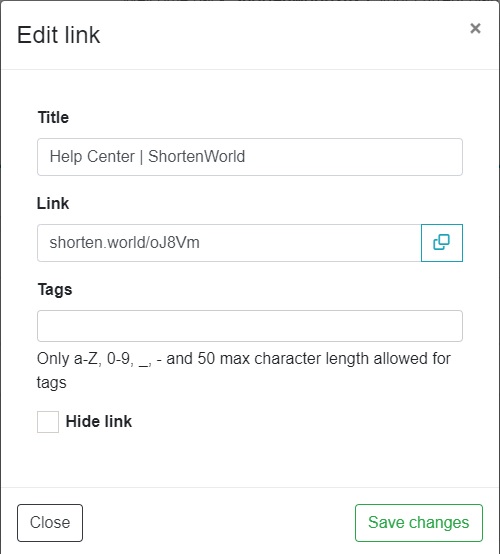 Additionally, you can choose "Bulk Create" to generate a large number of shortened links. This feature is available with a paid plan.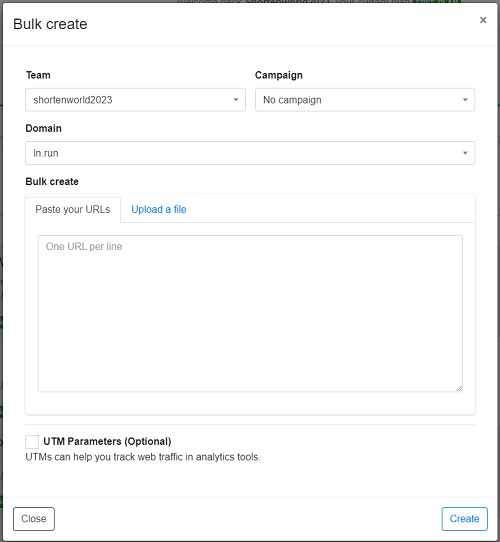 Leverage UTMs: Should you have UTM parameters for your link, toggle the switch and seamlessly input your UTMs into the relevant fields. Shortenworld will seamlessly integrate these parameters into the long link before shortening it.
Choose Your Domain: If you're subscribed to Shortenworld's premium plan with a custom domain, either select your domain or utilize the default Shortenworld domain.
Craft a Unique Back-Half: To enhance the distinctiveness of your link, create a custom back-half. The limit for custom back-halves varies based on your subscribed plan.
QR Code Generation: Toggle the QR Code option to effortlessly generate a QR Code for your link.
Link-in-Bio Integration: Toggle the Link-in-bio option to seamlessly incorporate this link into your Shortenworld Link-in-bio. Once the link is created, navigate to your Link-in-bio page to publish it.
Create and Share: To finalize the link creation process, select "Create" located at the bottom-right corner of the interface. Your newly created link will be automatically copied to your clipboard, ready for immediate sharing.
While this guide provides a succinct overview of link creation, Shortenworld's capabilities extend beyond. Visit our Link Management section to uncover the myriad ways in which you can optimize and refine your links for maximum impact.
In conclusion, Shortenworld isn't just a link-shortening tool; it's a comprehensive link management platform designed to empower your digital outreach. From custom domains to QR Codes and beyond, Shortenworld ensures that your links transcend simplicity and become powerful tools in your hands. Explore the world of advanced link management with Shortenworld today!